ice cream equipment video of Cinema Malaysia
This is a video about Hommy ice cream vending machine in Cinema Malaysia. It's a very good video and it has lots of interesting facts about the company.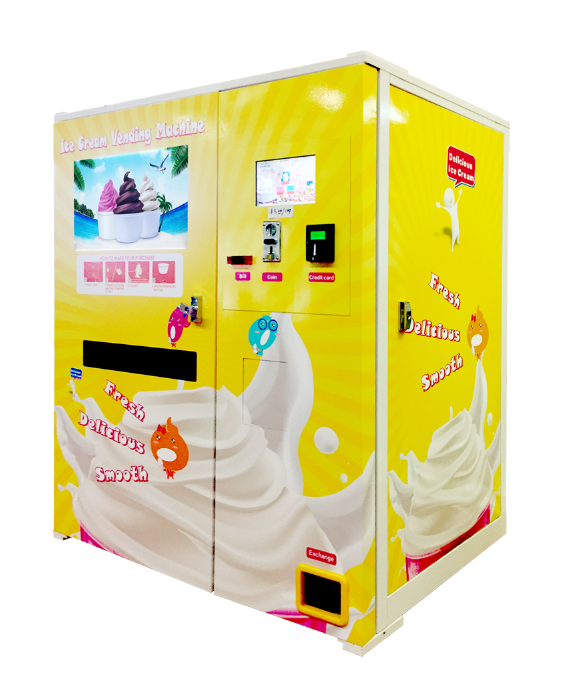 If you want to start your own ice cream business in Malaysia, buying a soft ice cream vending machine may be a good decision. This is because most of your expenditure comes from the initial purchase of a frozen yogurt vending machine. After that, for most entrepreneurs, maintenance costs are relatively low and affordable. Bring cost-effectiveness and save money for your services. With bill changers and ice cream distributors, you don't even have to hire someone to do the job. With a more modern system, customers can even pay by credit card.
Using ice cream vending machine malaysia, you can start your business on a small scale. Therefore, the risk of failure is reduced. Because the flow of funds is still under your control, you can pay the fees in a short time.
In addition, you can set business hours as needed. Coin operated ice cream vending machine never complain and provide the same quality at any time. The best thing is that you don't have to sell ice cream to customers yourself.
Choosing a location for your vending machine is always crucial.