Hommy is live streaming on 127th online Canton Fair
by:Hommy
680 browse
Time required for reading:2 minutes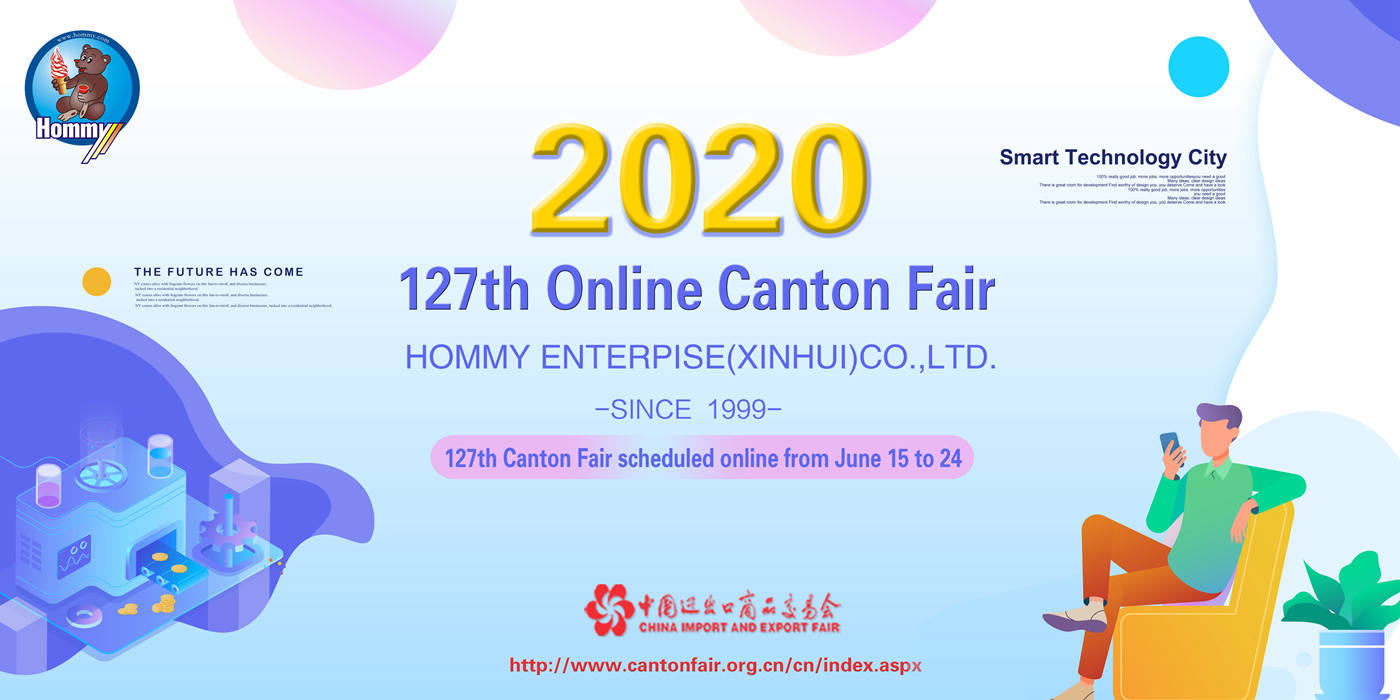 ANNUAL EVENT! The 127th Online CantonFair will be held from June 15th to 24th
How to go in live stream room?
Link to register:
https://buyer.cantonfair.org.cn/en/register
Finish the registration, then search our booth No:2.1Y 55-56 in fair hall web.
Note:if you join in canton fair before, regist will be simple!
Visit Our Live stream:https://ex.cantonfair.org.cn/pc/en/exhibitor/4ab00000-005f-5254-0add-08d7ed77f817/live
Hommy will appear with star products, Ice Cream Machine in the Online Canton Fair. In addition, sugarcane juice machine, pizza cone machine, popsicle machine cannot be ignored. We hope to meet you at the online Canton Fair website and share the solutions.
Date: June 15th to 24th
Email: info@hommy.com
Submit successfully
We will review as soon as possible